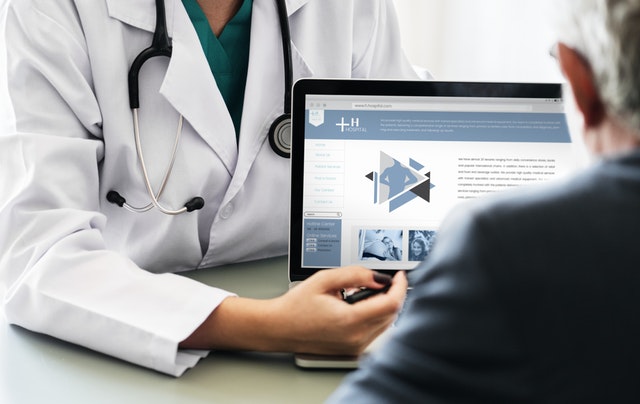 At Glopal Management, we provide robust and reliable transcription solutions to the US/UK/Australia Healthcare industry through a highly experienced team well-versed in medical terminology and US/UK English aided by state-of-the-art technology available.
For our clients we employ a highly experienced and skillful team with 5 to 15 years of exprience in the medical transcription industry. Our transcribers and editors have experience with transcribing almost all specialties. Our IT support staff is well versed with the latest technologies in the industry and has experience adapting our services to numerous EMR and EHR systems.
Our Infrastructure
Our transcription facilities are secure and adhere to HIPAA guidelines. Our facilities are equipped with the latest hardware and software and have Internet and power redundancy.
We have a secure site where you can upload your digital sound files – such as mp3, wav, avi, Real Play, webcast and others.
Dictation Options
Clients are assigned their own transcribers and editor to work on the account every day. This ensures that the transcribers become familiar with client's specifications, style, and accent of the dictation. All transcripts by the transcriber goes through a quality check process by our editors and then it is returned back to the client.
Transcriptions can be delivered back in MS Word or simple text format to clients. They can also be uploaded directly into the client's EMR/EHR system
Specialties we Cover:
Allergy Medicine
Anesthesiology
Behavioral Medicine
Cardiology
Chiropractic
Critical Care
Dentistry
Dermatology
Endocrinology
Family Practice
Gastroenterology
General Surgery
Geriatrics
Hematology
Immunology
Emergency Room
Infectious Disease
Internal Medicine
Legal/Medical Consultation
Medical Review
Microbiology
Nephrology
Neurology
Neurosurgery
Nuclear Medicine
Nursing
Obstetrics & Gynaecology
Obstetrics
Occupational Medicine
Occupational Therapy
Oncology
Ophthalmology
Oral & Maxillofacial Surgery
Orthodontics
Orthopedics
Osteopath
Otolaryngology
Pain Management
Pathology
Pediatrics
Periodontics
Prosthodontics
Physical Medicine and Rehab
Physical Therapy
Plastic Surgery
Podiatry
Psychology
Pulmonary
Radiation Oncology
Radiology
Rehab Medicine
Rheumatology
Sleep Medicine
Sports Medicine
Surgery
Thoracic and Cardiovascular Surgery
Toxicology
Urology
Vascular

HIPAA Compliance
HIPAA, which stands for The Health Insurance Portability and Accountability Act, was formulated to adopt standardized security measures using which it will be possible to protect all the data of the patient from any kind of unauthorized disclosure, made during the electronic data exchange taking place between the two related parties. To protect the data of the patients from any kind of external infringement, we make sure that the Hipaa compliance medical transcription services offered by us have been properly taken care of, so that it can meet the needs and requirement of the HIPAA. Apart from that, we also make sure that the procedures set by us regarding the privacy and security of the data, at our organization, not only meets the HIPAA standard, but also exceed them.
Physical Security
All the facilities, present in our organization, are not accessible by everyone. There are only a set of few employees who have been authorized, by top management of our organization, to access them. To make sure, that these authorized staff makes proper use of these facilities, we have even provided them proper training and made them cognizable to each and every aspect of the services.
Information Security
HIPAA Compliance Medical Transcription: Each and every one of our incoming ports has been protected with the use of firewalls. We also make sure that only management and FTP ports are being used for system access. For supporting the client access of the servers, SSL encryption is being used. As such kind of access is being done only with the help of a valid login name and password, so there are no way that these ports can be accessed by any unauthorized person.
Data Access
To make sure that there is no data theft or infringement from our workstations, we have taken a set of precautions. These includes, no disc drives or pend drives in the workstations, and each and every aspect of the transcription being exclusively connected to our, very safe and secure, private network. We also make sure that any kind of recordable media devices are strictly prohibited inside our premises.
We provide Transcripts according to client's specific templates on the following report formats:
Medical Legal Reports
Consultation Reports
Initial Patient Visit Reports
History & Physical Reports
Office Visits
Independent Medical Evaluation Reports
Procedure Reports
SOAP Notes
STAT Reports
Radiology Reports
You provide us with the audio/video files and we take care of the rest !!!
Plan a project with us? Get a Quote